The Right Auto Financing Options at B & B Motors Inc for the Right F-150, Escape, Explorer, Bronco Sport or Ranger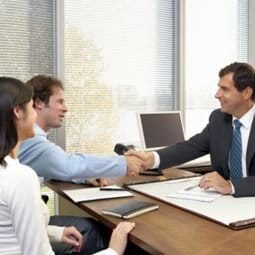 Exploring the features of your dream Ford model is the fun part, but finding an auto lease or car loan can quickly become a hassle. For this reason, B & B Motors Inc makes the financing process as easy as possible. We offer expert financing help so that drivers near Havana can comfortably afford the F-150, Escape, Explorer, Bronco Sport or Ranger that suits them best. Our finance team works with drivers from Havana, F-150, Escape, Explorer, Bronco Sport and Ranger to find you affordable leases and loans that take into account your unique needs.
Should You Finance or Lease Your Next Car?
Both financing and leasing have their own sets of perks, but which path is best for you? Well, that depends on your preferences. When you buy a car, it's yours once you pay off the loan and you can build equity. Leasing, on the other hand, offers lower monthly payments and more opportunities to drive brand-new Ford models every few years. We can provide you with more details so that you can enjoy the utmost confidence in your decision to go with an auto loan or lease, so we encourage you to reach out to us to learn more.
Make Life Easier with Expert Automotive Financing
Let the B & B Motors Inc finance team help you navigate the world of leases, loans, and purchase agreements. We make the process easier and we guide you through all of your options so that you can find your ideal plan that won't break the bank or strain your budget. You can even get started before you shop, by filling out our convenient, online finance application to get the ball rolling and start setting up the perfect financing arrangement for your budget.