Keep Your Ford Vehicle Running Smoothly with Regular Service in Havana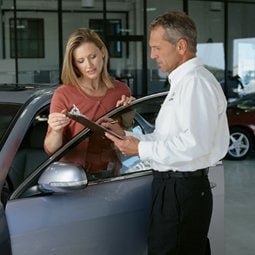 Scheduling regular service is the best way to keep your Ford vehicle running smoothly for years to come. Fortunately, the pros here at B & B Motors Inc know exactly how to care for your car and keep it in excellent shape so that you can enjoy more miles of adventure and fewer big service issues. Our service center is outfitted with all the tools and equipment our pro technicians need to tackle your car's routine maintenance needs, and we're ready to help you whip your car into shape.
B & B Motors Inc Covers the Bases for Routine and Large Repairs Alike
Whether you need routine maintenance or need a professional diagnosis on an issue your crossover, SUV or truck is having, we're able to help. Services like oil changes, tire rotations, alignments, and filter replacements are very common and performed daily in our service center. We also have the right technology and tools to find and repair any vehicle issue you might be having, be it vehicle noises or the performance is off. With a team that knows all the inner workings of your Ford, you can place your trust in us as we care for your vehicle.
Schedule Your Ford Service in Havana Today
Keeping up with routine service appointments means the world to your Ford model, and our team at B & B Motors Inc wants to ensure the longevity of your vehicle. The difference that we make for your crossover, SUV or truck over an independent shop is that we have the training to work on your specific model, plus we use only OEM-approved parts for the best fit for your car.